The Centre for Urban Research and Innovations in collaboration with the Association of African Planning Schools (AAPS), conducted a study on 'infrastructure knowledge programme policy research' themed
Urban infrastructure in Sub-Saharan Africa –
harnessing land values, housing and transport'.
The study commissioned by the UK Department for International Development's (DfID) focused on planning and land use legislation, urban infrastructure finance, urban land markets all targeted towards answering two key questions;
· To what extent is the additional finance available through increasing land values used to develop improved infrastructure?
Where authorities are able to do this, are they using the finance raised to fund infrastructure that is likely to enhance the city's productivity and job-creation potential and / or benefit low income groups?
The study was spearheaded by Prof. Peter Ngau – the director CURI assisted by Ms. Sharon Boit and Mr. Philip Olale who are research assistants at the centre. The centre worked with members from the AAPS and was able to come up with useful findings as outlined below;
Planning legislation
In Kenya, planning of urban areas, land use management and development control has long been highly problematic. First, there has been uncoordinated planning, for example, plans are prepared and funded at the sector, district, local government and constituency level. Under these circumstances, accountability and effective monitoring of development plans would be a problem. It also means that funds are so thinly spread out that on application their impact is at best minimal. Another major challenge of development planning has been the poor linkage between local planning and budgeting in a properly conceived medium term expenditure framework.
Nevertheless, the promulgation of the Constitution of Kenya 2010 with the resultant supporting statutes portends a new lease of life for planning, land use and development control. The opportunities for preparation of various plans that are able to respond to local challenges and spur growth are now available and buttressed through legislation. The key planning, land use and development control statutes include the County Government Act 2012, Urban Area and Cities Act 2011, the Physical Planning Act Cap 286 and the Environmental Management and Co-ordination Act 1999.
Effectiveness of Planning
In Kenya, development planning has long been highly problematic. First, there has been uncoordinated planning, for example, plans of various nature and focus were prepared and funded at the sector level i.e. district, local government and constituency level. Moreover, various service sectors such as roads, water, forests, among others have been preparing sector plans without an integrated framework. Under these circumstances, accountability and effective monitoring of development plans would be a problem. It also meant that funds were so thinly spread out that on application their impact was at best minimal. Another major challenge of development planning has been the poor linkage between local planning and budgeting in a properly conceived medium term expenditure framework.
Nevertheless, there have been considerable gains in planning right from the national level down to the devolved units. In deed there are a number of plans that exist, the challenge has always been implementation. This challenge in plan implementation can arguably be traced on a number of factors. According to Kimani and Musungu (2010), the major concerns of those in charge of planning and development control at the local level is political interference, the question of inadequate budget, technical competence, low public awareness, slow processing of plans and development applications and corruption.
For example, outside the current constitutional framework, planning has largely been a top-down agenda with minimal if any public involvement. This top-down planning process alienates stakeholders affecting their ability to contribute towards its implementation. In addition physical development planning has not been a prerequisite of any building construction in Kenya. This has led to location of developments in areas that are poorly served with infrastructural services and with incompatible and conflicting developments. On the other hand the building and construction sector has been proceeding without the appropriate planning and building laws and regulations.
Devolution of Functions
There have been challenges that arose after devolution as the country adjusted from the old system to the new devolved system. While there is a strong legal system that outlines the functions of the different levels of government, the implementation of devolution in Kenya has been marred with difficulties. The national government still controls majority of the functions that are intended for county governments while the county governments on the other hand have not fully functional. There are many grey areas in the devolved system that create conflicts between the two levels of government. (East African Centre for Law and Justice)
Land Value Capture
Land Value Capture (LVC) refers to the identification and capture of the increase in in value of land and development resulting from public investment in infrastructure. It also includes capturing the value of privately owned land which increases as a result of public investment in infrastructure, publicly approved changes in land use or broader changes in the community such as population growth. In essence, arguments in support of Land Value Capture presuppose that governments should use taxes and fees to collect a share of this increase in value for public purposes including funding infrastructure and service improvements.
Nonetheless, existing policy and legal framework in Kenya does not give sufficient provisions to enable both the national government and the county governments to expressly use funds generated from improvement in land values and collected through rates to specifically carry out public purpose works. Section 13 of the Rating Act allows urban authorities to levy a rate in their areas of jurisdiction to meet their expenses. For clarity, the Act provides that the amount of the rate levied should be sufficient to meet all liabilities to be discharged by that urban authority for which provision is not otherwise made, including amounts required by such authorities to establish or increase to a reasonable level a general reserve fund.
The study which highlighted the state of devolution in Kenya and shed light on the challenges faced by devolution. Kenya is still struggling with devolution 5 years after the promulgation of the constitution mainly due to the shortcomings in systems and leadership. This is evidenced by the consistent wrangles between the national government and county government which has led to slowed service delivery.
Physical planning in a democratic setting: Public expectations and challenges for professional practitioners
Urban and Regional Planning in the Post Military Era: 1999 to Date
The new democratic era in Nigeria 1999 to date witnessed many planning activities. For instance, the implementation of FCT master plan was pursued vigorously with El-Rufai firm posture on development control and strict adherence to the content of the plan. The period witnessed the commissioning of several master and structure plans for many educational institutions, state capitals, districts in Abuja and the review of existing plans. The Niger Delta regional development master plan was commissioned and is being implemented.
The post military era also witnessed the use of urban planning as a political tool where political leaders support development control only when it is against political opponents. Railway transportation mode, airports and seaports were revitalized to meet international standard. We also observed the creation of regional development blocks in Nigeria viz: BRACED State. Oduduwa States and the already existing Arewa States for all the 19 northern states. A major planning step expected of these regional blocs is the development of regional physical and socio-economic development plans which have not yet being realized. It need be emphasized that all economic development planning efforts must be accompanied with a corresponding physical development plan.
Urban and Regional Planning Under the Military 1966-1978
Witnessed the first attempt to decentralize the political administration from four regions to twelve states and the emergence of some urban centers as state capital hence, spatial re-ordering of urban centres in the country. The 1946 Planning Act was perhaps, the only legal framework for urban and regional planning activities and the new states adopted it in one form or the other. However, the civil war that lasted almost three years was a huge distraction to the states in relation to any meaningful physical planning. It was thereafter that government went back on track to plan holistically for the country starting with the NDP approach.
The second NDP, 1970-73 was designed to reconstruct the eastern parts of the country mostly affected by the civil war. At the end of the plan period, both economic and other problems that are related to physical planning took a centre stage (Olomojeye, 1999) The third NDP added certain objectives and goals of physical planning to the usual social planning activities by including certain policies that relates to environment and rural development, the establishment of FMHUD & E. FHA as a parastatal of FMW & H. the former NBS was transformed to the FMBN as part of the policy on direct housing construction programme.
Through the third NDP, the Military Government also intensified the provision of infrastructure, particularly rural roads and potable water. The RBDA were established. The regional planning implication of RBDA was overwhelming and considerable challenge to town and regional planners. This was particularly so as RBDA was likening the USA approach of regional development to the likes of Tennessee Valley Development Authority. However, the enthusiasm was short lived and the RBDA approach stood alone as agricultural and water development strategy, rather than comprehensive regional planning policy.
The contributions of the FG to urban and regional planning at that time were the institutionalization of the concept of new towns, which led to the emergence of Abuja, Onne, Satelite Town and Festac Town. World Bank made inroads into the states for urban development programmes with site and service scheme projects. Besides the FG initiated studies on twenty major urban centres, and promulgated the Land Use Decree in 1978 as a policy to provide easy access to land for its numerous housing and other social service projects. Thus, the third NDP has the most significant and concrete contributions to urban and regional planning by the Federal Government and these subsequently trickled down to states and local government areas.
Urban and Regional Planning During the Return of the Military: 1984-1999
The military, continued to drive for fresh legislation in several states and for example the government of Lagos State in 1986 enacted two planning laws: Lagos State Edict No. 1 of 1986, also known as the Twon and Country Planning Edict 1985 (Planning Activities, Planning Commission etc) and Building Plan Regulations 1986. It is pertinent to note that despite this array of legislations for physical planning activities in Lagos State, the recurrent planning problems remained interact able. Although the legislations were adequate, particularly for those periods, they were not fully utilized for the purpose of which they were made (Deinde, 1999). The urban and regional planning law of 1992 and the Town Planner Registration Council Decree were the hallmark of this period.
Professional Development
The NITP was inaugurated by a handful of about thirty five town planners in September 1966. Their activities became noticeable after the civil war in 1970. At that time, the inadequacy of professionally training town planners made it necessary for the course to be taught locally hence the mounting of the programme in our institution of higher learning. In addition to this, private candidates were prepared to sit for the Institutes professional exam. Graduates were admitted as members of the NITP. The growth in the Institute membership and strength rose above 110 in 1977 to about 250 in 2012.
The awareness as to the necessity of professionalism and enrollment in planning program mes account for the increase in membership. Furthermore, the NITP nurtured Development Program e for registered planners and fought for the establishment of the Town Planners Registration Council (TOPREC) as Decree No. 3 of 1988. The Council among others accredits planning schools, vets and approves their curriculum. In collaboration with NITP, it organizes mandatory Continuous Profession. The trend of growth could be explained by the same parameters as in NITP membership. It rose from about 550 in 1990 to just about 2800 in 2012.
The conception and establishment of ATOPCON in the early 1990s assisted in implementing these laws and strengthen the practice of URP thereby building a virile team of practitioners capable of delivering services that are comparable with other urban planners anywhere in the world. Two decades after, the association has grown steadily. From membership strength of less than 15 meters prior to 2000, the association membership increased it 73 in 2011 and over 100 in year 2015.
PUBLIC EXPECTATION IN A DEMOCRACY
CITIZENRY'S expectation based on dividend of democracy and the place of planning on delivery and quality living are focused in this section. In the light of emerging issues, Gyuse (2008) stated that there is need to re-invent urban planning, particularly in the area of addressing the expectation of the citizenry occasioned by the dynamism in the world today. The scenario is well depicted in Nigeria, the rate of urbanization is increasing. UN-Habitat noted that by 2030, 85 per cent of the world's population will be in developing countries, with 15 per cent in the developed world. Hence, it become more imperative for physical planning professionals to be proactive and address issues inimical to urban and rural settlemtnents and dwellers in order to achieve a sustainable national development.
Physical Development Plan
One of the major experience is the initiation and where available implementation of realistic physical development plans. All over the world, physical development plan remains a major tool in advancing socio-economic development. Hence, the growth of human settlement should be guided by development plans. Settlements which do not have development plans tend to grow unguided, they become inefficient and unsafe, while those that have plans feature functional spaces and vibrant economy. Although some principal settlements in the northern and southern part of the country have plans, the Master Plan for Metropolitan Lagos (1980-2000) became a national reference.
The implementation of the Master Plan has been activated through the preparation of some Model city plans. Nonetheless, it is worthy to note that the value of the Plans is in their implementation. For example, due to the nature of some of the Development Plans, there is the need to prepare other lower order plans in order to facilitate implementation. This is an expectation of the citizenry.
Land Management
In States where there were excised Villages, management of land and land use planning use to be weak and retrogressive. The challenge here is that these villages continue to grow in the absence of any guide, leading to disorder and obsolescence. A continuation of this trend, therefore, is contrary to people expectation. Again land regulazation for persons who have interest in acquired lands or hitherto carried out development on such acquired lands is done without recourse or reference to any Plan. The present system in which regularization of land is done creates confusion and it is inimical to effective land use management. An expectation therefore is for the preparation of the necessary enabling framework for these villages.
Provision of Public Spaces
Apart from their use and value for recreational purpose, as a public open spaces also serve as breathing space for neigbhourhood, communities and the city at large. Although, there have been greater efforts in maintaining and beautifying many of the open spaces in some States in the federation, a lot still need to be accomplished. Indeed, total size and number of public open spaces cross country is grossly inadequate. This has affected the participation of residents in outdoor recreation.
GOING by the global planning recommendation that 8.0 per cent of the developed area of a town should be reserved for recreational uses, the citizens certainly has expectations in this regard. In addition, the condition of the existing open spaces in terms of location, provision of recreational facility, maintenance/management has also not encouraged their use. There are also instances of conversion of public open spaces and other recreational lands to other uses both by government and private concern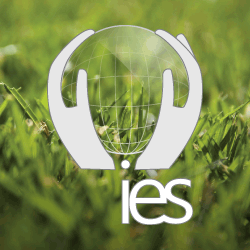 The Institution of Environmental Sciences (IES) is a charitable organisation which promotes and raises public awareness of environmental science by supporting professional scientists and academics working in this crucial arena. As a seminal environmental sciences organisation, founded in 1971, the Institution is consulted by the Government and other interested parties on environmental issues. The Institution has strong ties with Higher Education and promotes and supports environmental science and sustainable development in universities and colleges both nationally and internationally.
Membership of the Institution offers stepping stones on a career path - from student to Chartered status, attracting professionals of high standing with significant specialist and interdisciplinary experience.
The Institution is an international organisation with members in Australia, Bahrain, Belgium, Canada, Hong Kong, Ireland, Kenya, Malta, New Zealand, Nigeria, Norway, Oman, Portugal, Rwanda, Singapore, South Africa, Switzerland, Thailand, United Arab Emirates, USA and Zimbabwe.
Aims of the Institution
To promote the role of environmental sciences and sustainable development in higher education, the workplace, the professions and society at large.
To promote inter-professional practice for environmental science and sustainable development professionals through the application of interdisciplinary and systems thinking.
To develop high professional standards, competencies and ethics for environmental professionals through the publication of guidance, accreditation of qualifying courses and through continuous professional development.
To promote the environmental sciences and sustainable development in careers education and guidance.
To disseminate appropriate and timely information and opinion for the benefit of members and society at large.
To provide professional and learned advice on environmental sciences and sustainable development.
Town planners advocate federal government increased funding for state urban renewal
FAR-reaching contemporary development agendas and physical planning are the highlights of a new recommendation by Conference of Directors and Heads of Town Planning Organisations in Nigeria, which will forge productive inter-agency and inter governmental partnerships as well as promote the cause of town planning practice for sustainable development in the country.
In the meeting, the planners agreed that the Federal Government should increase its present level of funding of technical assistance for urban renewal to States to stem continuing rapid manifestation of slum conditions, adding every State Government should develop and fund targeted programmes of intervention in slum upgrading.
Participants expounded several local and global development agenda (especially Nigeria's Transformation Agenda; Millennium Development Goals-MDGs and Post 2015 Sustainable Development Agenda), identified their implications for Town Planning practice as well as re-defined roles for Town Planners in Nigeria. The meeting was organised by the Federal Ministry of Lands Housing and Urban Development and hosted by Osun State.
The group decried the generally poor level of regulatory and institutional instruments that are available to support town planning practice in Nigeria, and observed that most settlements do not have physical development plans to guide their growth and where available their life periods have expired.
The meeting identified the weak implementation of the Nigerian Urban and Regional Planning Law of 1992 by Federal and State Governments, and observed that physical development activities have not been well funded by governments. Similarly, they articularly commended the recent efforts of the Government of the State of Osun in the areas of Structure Plans preparation, Urban Renewal/Regeneration, diligent prosecution of a Bill for an Act to establish State Laws in consonance with Nigerian Urban and Regional Planning Law of 1992. While recognising the roles currently being played by all stakeholders in the human settlements development sector (including Governments at all levels, Academics, Professional Bodies, Consultancy Outfits, the Organised Private Sector) and reiterated the need for continuous stakeholders engagement in the planning process.
In the communiqué issued after their conference in Osogbo, Osun, they suggested that all slum upgrading and urban renewal programmes/projects at Federal, State and Local Government levels should be preceded by detailed Needs Assessment Studies, which should be coordinated by a registered town planner to guarantee sustainability and ensure that interests of benefitting communities are protected.
The participants further recommended that preparation and implementation of a mutually agreed National Physical Development Plan (NPDP) should be adopted as one of the tools for integrated physical planning and effective delivery of development benefits to the people of Nigeria.
Conference resolved that existing partnerships and collaboration must be strengthened further between and amongst public and private institutions involved in town planning practice at all levels in Nigeria to guarantee improved performance in the sector.
According to them, all Directors and Heads of town planning organizations should become more proactive and resourceful in meeting challenges of funding of human settlement matters, planning advocacy as well as pervasive crime and poverty.
The capacity of town planning professionals must be enhanced through training and retraining, provision of equipment and recruitment of relevant and adequate number of professionals,
"The current level of planning advocacy, public sensitization and stakeholders' engagement must be increased by all players in human settlements development sector in Nigeria. The speed of implementation of the Nigerian Urban and Regional Planning Law of 1992 must be increased at every level.
"Every State should embark on preparation of physical development plans at regional, urban and local scales to guide the efficient growth of its settlements."